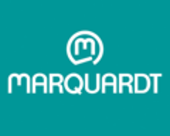 WE ARE MARQUARDT.
A GLOBAL PLAYER WITH FAMILY VALUES.
From its origin in the Swabian Alps to its worldwide expansion, the Marquardt Group has become one of the world's leading mechatronics experts since its founding in 1925. Today, Marquardt employs more than 11,000 employees across 20 global locations. We are continuing to grow and advance the future of mechatronics, electro-mobility and digital networking. That is why we are on the look-out for a highly-qualified and dedicated staff.
MARQUARDT IN MACEDONIA
Marquardt Macedonia as part of Marquardt Group is dedicated to the same values and focus on its employees. Our team is consisted of young people with average age of 31 years, well balanced gender that improves our everyday communication and work environment. Most of our employees are graduates with University degrees from Technical or Social Universities.
Please have a look on the video to get an impression about our location.

​ARE YOU LOOKING FOR A JOB WITH PROSPECT?
Are you looking for a job with real prospects? Then we have just what you are looking for. Marquardt offers experienced professionals long-term development opportunities across all departments. We welcome applications from highly-trained specialists and highly-qualified academics.
We also offer internships and apprenticeships in cooperation with the Technical High School in Veles.
​
JOIN US!
Every successful journey begins with a single step. Take the first step and join the Marquardt family.
Send your application to jobs@marquardt.mk

CONTACT
Marquardt Macedonia DOOEL
Vardardska 3 s. Dolno Karaslari
1400 Veles
Republic of Macedonia

​Phone +389 43 / 246 000 ​
​Fax +389 43 / 246 001