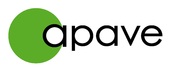 Apave is an international group with headquarters in France specialized in risk management with more than 150 years of experience.
Our 12,650 employees work at our customers request on regulatory and non-regulatory assignments related to risk management.
Apave offers services and expertise in 5 areas: inspection, training, tests-measurements, certification and labelling, consulting and technical support.
- 130 offices operating worldwide
- Providing services to 200.000 customers worldwide
- More than 8000 training courses in French and English language
- More than 170 training centers and 18 testing centers
- Spread in more than 50 countries
Our mission:
Whether it relates to personal safety, site safety and compliance, environmental safety or digital security, Apave's mission is to be a trusted third party for its customers at all times.
Our purpose:
Acting as a trusted partner to make the world safer, more sustainable and a source of shared progress.
Our activities:
Our 5 areas of business activities are complementary and enable you to combine safety and performance at every stage of your project.
Inspection:
We check the reliability of your facilities, equipment, structures, infrastructures and buildings to keep them compliant during commissioning as well as operation.
Tests and measurements:
We carry out tests of all types using simulators that reproduce actual stresses. We also take air, water and soil samples and measurements to monitor their quality and better manage your risks and impact on the environment.
Certification and labelling:
We certify your systems dedicated to management, skills, products or services. We also develop certification labels in line with a strict reference framework.
Training:
Our unique model using trainer-inspectors enables 350,000 people per year to take part in training courses that result in certification, a real credential for their professional futures.
Consulting and technical support:
We help you improve the safety and health of your teams by lowering the industrial accident rates and the risk of incidents.
APAVE MACEDONIA (APAVE SEE)
History:
Apave SEE is founded in 2008 as a subsidiary of Apave International and the main purpose is to provide all regulatory or non-regulatory inspection requirements around the globe for all major energy companies.
We provide wide range of services in all industry sectors including energy, transport, construction, heavy industry, etc. worldwide such as Africa, Asia, South America, Europe. Project are based onshore (Various power plants) or offshore (Oil rig platforms, FPSO, drilling platforms, etc.)
We are members of a number of societies, associations and/or committees like ASNT, ASME, COFREND, API, AFNOR, AWS, NACE, TH Hill, LEEA. Our company is accredited according ISO 9001, ISO 45001, OHSAS 18001, ISO 17024 and ISO 17020.
Our technical personnel are highly qualified in both Conventional and Advanced NDT inspection methods according to European and American standards such as EN 473, ISO 9712 and SNT-TC-1A.
Apave is also authorized inspection body for Pressure Vessels, Electrical Equipment & Installations and performs inspection and certification on pressure vessels and also providing services of inspection in area of electrical power producing installations and electrical equipment.
Our personnel are trained by our in-house professionals who work and manage our clients' requests. The integration of new approaches and education systems allows us to react appropriately to strategic and operational needs. Our training system Is based on: IEC, EN, BS, ASNT, ASME, API, HSE, OSHA, and all relevant codes of practice.
Providing QA/QC services for safe use of the equipment installed in various areas. All inspections are carried out in accordance with the relevant European and/or US applicable standards.
Apave is IRATA (Industrial Rope Access Trade Association) full member (trainer & operator) providing in-house trainings which can be combined with the inspection services contributing for the benefits of our clients such as time & cost saving.
We have more than 100 trained technical personnel from which 60 are engineers. The technical teams are supported by large administration group of more than 50 employees from various sectors such as Finance, HR, Logistic, Commercial, QHSE and equipment management.
Our resources enable us to quickly mobilize into any country worldwide and meet the varying requirements of the clients. Our strength lies in our ability to bring solutions and personnel to our client's requirements quickly and efficiently.
Gradual autonomy and responsibilities, sharing of expertise, tailored training, development, etc. We support you and help you reach your full potential.
At Apave, you can experience exciting missions and express your talents. The diversity of our missions and services presents many opportunities. Together, let us give meaning to your job and build a career that suits you!
Our benefit program includes but limited to:
- International work experience
- Work in extensive international company with challenging projects.
- Outstanding working environment
- Professional and personal carrier development
- Internationally recognized professional trainings
- Competitive salary and pay for performance. (Salary increases happen steadily throughout your career and will vary based on your performance progression. Each employee has his/her own salary plan to correctly reward each individual's contribution)
- Annual rewards and bonuses for good performance
- Internationally recognized life and health insurance.
- Offices equipped with gym, showers and dressing room.
- Team building activities