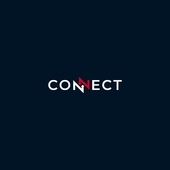 Connect was created with a desire to reimagine what's possible with outsourcing - Connecting high quality European based talent with the world. Connect is a modern and premium outsourcing company run from Skopje, Macedonia. We're headed by an experienced and successful expatriate management partnership.
When it comes to our staff, we take no shortcuts on development and wellbeing. We ensure everyone is treated fairly and all expectations between our clients and staff are transparent, upfront and clear. We're proud to be able to offer the highly skilled talent in our backyard to our global client base. Our mission is to be the premium outsourcing provider and employer of choice in Europe.
Connect understands that while talent knows no borders, opportunity often does. We bridge this gap.
What you can expect working at Connect:
The Perfect Fit
A career matching your abilities and desires.
Competitive salary
We don't take a cut from your salary and we only work with successful foreign companies. This means we can offer competitive salaries and full benefits.
Global client base and experience
We bring the top global companies to you, giving you the opportunity to work alongside leading experts and mentors in their field.
Flexible workplace
We offer flexible working arrangements (home, remote, hybrid), saving you time and money on travel.
Inclusive employment
We're an inclusive employer, with flexible interview and onboarding processes for people with travel difficulties and special needs.
Paid training period
You'll be paid a full salary, from day one, regardless of any training and development period.
Private Health Insurance
We provide full private health insurance for all our staff, giving you peace of mind and security.
Work computer
All staff are provided with a work computer, fully set-up with all the software you'll need. You'll have access to 24/7 IT support.
Apply from anywhere
Our head office is in Skopje but we recruit across Macedonia. Apply and interview from anywhere. All initial interviews are conducted online.
Employee referral network
We encourage our staff to refer other high performing friends and family to apply for open positions. If successful, we provide bonuses hiring bonuses.