PROCTER & GAMBLE - RAKONA s.r.o.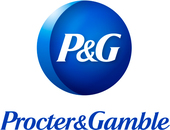 Procter & Gamble Rakona, s.r.o., founded in 1991, currently has around 500 employees, including several dozens of engineers working on management positions of production plant Rakona and in the Technology Center.
Rakona is one of the top ten companies P&G, with a total of 140 plants worldwide.
It is also the largest detergent company in Europe and is constantly growing to be able to meet the demanding requirements of consumers in Central and Western Europe.

THE PERFECT PLACE TO DO MEANINGFUL WORK
From Brand Managers to Engineers to Scientists and more, it takes a lot of very different people to bring our products to life. Every career area matters, every team makes an impact, and every single person does something that matters, from Day 1 and every day.

GET THE BENEFITS THAT MAKE LIFE BETTER
P&G people are dedicated to making life better for people all over the world, so they deserve benefits that help them live better lives, too. We want you to really understand how much you're valued, appreciated, and integral to the meaningful work that we do. From Day 1. Our benefit program for Central Europe includes:
Competitive Salary (We review our salary ranges each year through benchmarking with the finest companies that compete with P&G for market share and people, and ensure our salaires are set at the top level.)
Pay for Performance (Salary increases happen steadily throughout your career and will vary based on your performance progression. Each employee has his/her own salary plan to correctly reward each individual's contribution.)
Financial Benefits and Protection (Stock ownership, group life insurance, health insurance, and pension plans are a few examples of our focus to provide our employees and their dependents with adequate financial protection on a solid and long-term care basis.)
Extra Amenities (Access to gyms, health initiatives, and P&G product discounts are just a few examples of the way we like making our employees' lives better every day.)

JOIN OUR TEAM: